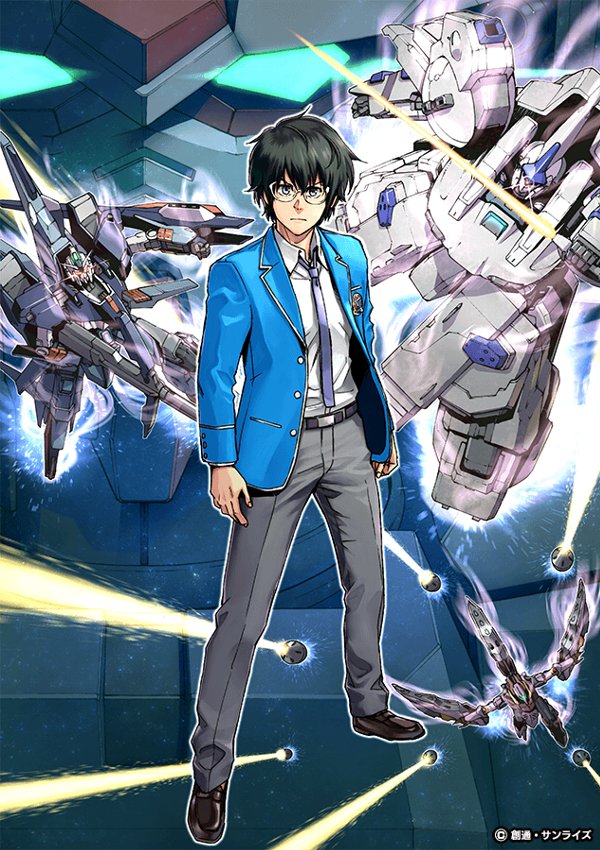 機動戦士ガンダム ヴァルプルギス
Mobile Suit Gundam Walpurgis
GUNDAM ACE 15TH ANNIVERSARY x GUNDAM GAMES 30TH ANNIVERSARY WORK
SERIALIZATION BEGINS IN THE NEXT ISSUE!!
Manga by Hiyon Katsuragi (Mobile Suit Gundam U.C.0096 Last Sun)
Scenario by Reiji Kaitou (Unbreakable Machine-Doll – MF Bunko)
Masahiro Oaks: A high school student from the Side 2 colony of "Olympus". He beats out the high score on Walpurgisnacht (Witches' Night). He gets noticed by distributing video of it on the underground net.
It is Universal Century 0089. Taking advantage of the events that led to the Gryps War and Haman war, a new story is about to begin involving Mashiro Oaks! Chapter 1 comes out in the October issue of Gundam Ace on sale August 26th!