2017年 速報
2017 NEWSFLASH
GUNDAM ACE
HUGE NEW SERIALIZATION PROJECT ANNOUNCEMENT!!
新連載 第1弾
NEW SERIALIZATION #1
GUNDAM ACE 15 YEARS + GUNDAM GAMES 30 YEARS JOINT PROJECT!
SOMETHING WILL HAPPEN!!
Gundam Ace announces a joint project with Bandai Namco Entertainment that is celebrating 30 years of Gundam Games with the latest project for their 15th anniversary! We plan to make announcements about story setting, new characters, new Gundams and what not when the time comes. Stay tuned!!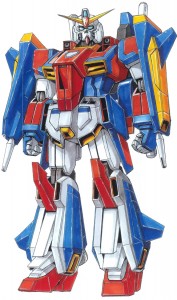 Gundam Ace's 15th Anniversary Reader Contribution Project
This is the Gundam that Kunio Okawara illustrates!!
Variations and coupling mechanisms have also been created! Look forward to the day this gallant figure soars across the battlefield!
Having collected original Gundam designs for the 15th anniversary project for this magazine, a sketch by Mr. Kunio Okawara of the Double Zeta Gundam Hedgehog, which won the top prize, has finally been completed. How will this suit appear and play an active role in the ongoing comic book project?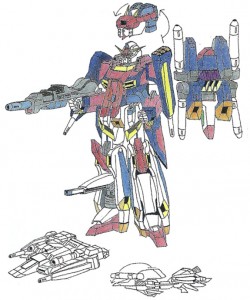 読者投稿作品
READER CONTRIBUTED WORK
SUIT NAME: MSZ-009HH Double Zeta Hedgehog
*This is the name of the suit at the time of submission. There is a possibility the name and specs may change in the story.
新連載 第2弾
NEW SERIALIZATION #2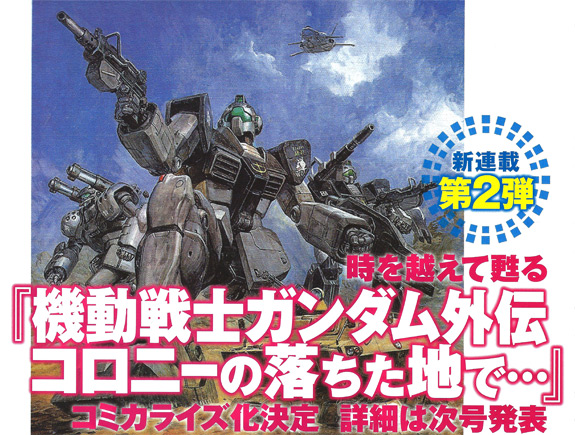 A comic adaptation of "Rise from the Ashes" has been announced. Details will be announced in the next issue.
新連載 第3弾
NEW SERIALIZATION #3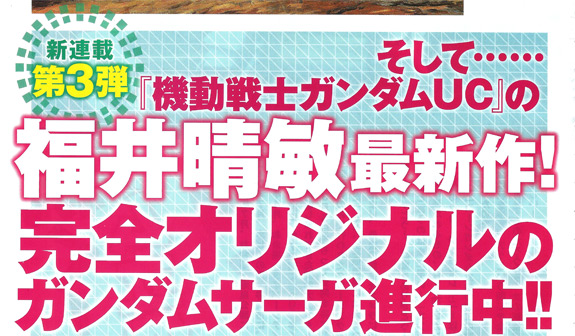 The latest work from Harutoshi Fukui, the author of "Mobile Suit Gundam Unicorn"! A completely original Gundam saga is underway!!