The two gigantic weapons from Twilight Axis have been revealed: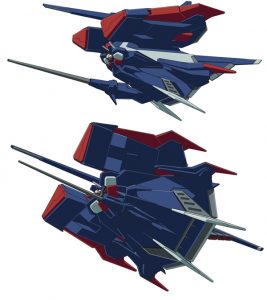 RX-78KU-01 KURWENAL
A massive armed base that incorporates the Gundam AN-01 "Tristan" as it's central unit. Developed behind the scenes by Birnam. Just like their mobile suits, it is unknown how they acquired the armaments and the exterior equipment. Wielded by Quentin Fermo, a Cyber Newtype acting as a mercenary for the privated armed group Birnam, he chases after the Mastema forces along with Arlette and Danton who appeared at Axis.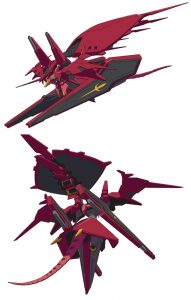 AMA-X4 AHAVA AZIERU
A mobile armor recently confirmed to be within Axis. Equipped with an I-field generator, it was stored in an incomplete state. Arlette pilots it in a hurry in order to counter the attack brought on by the Birnam's Kurwenal.